2014 was a wonderful year at Three29. We worked with more companies and partners than ever before and continued to grow our dedicated team. When I moved out of my home office in April of 2011 I had no intention of adding so many team members so quickly. As I look back on the year, I know that it was our talent and teamwork that really made 2014 excel.
Our Agency by the Numbers – 2010 vs. Today
To say it was a busy year would be an understatement. We turned through more projects, tasks, and clients than ever before. It is mind boggling to look at the numbers compared to 2010. Almost 20 times as many projects completed and 10 times the amount of hours tracked.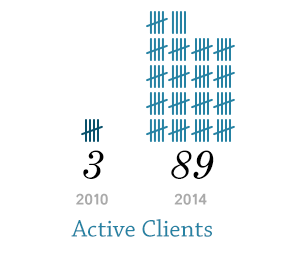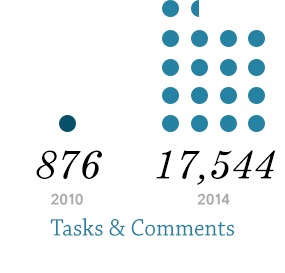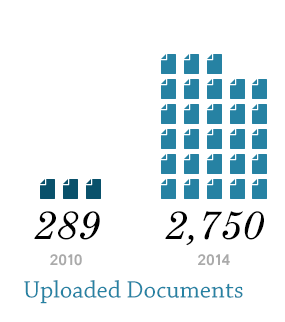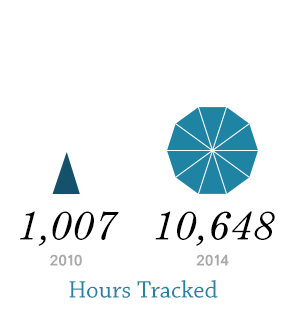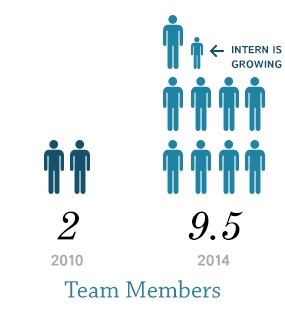 ---
 1. A New Office
When we moved into our first office in 2011 it measured a whopping 156 square feet. We packed 3 people into those 156 square feet before venturing on to a 350 square foot upgrade. That was followed by our own stand alone 900 square foot apartment-turned-office-space, before moving back to a shared space. Finally, in late February of 2014, we moved to our current office. All this movement happened in the short span of 3 years.
5 offices in 3 years was not a fun process but I'm happy to say we landed on a new home that held the team much better. The process of finding, remodeling, and moving into the new office took about 6 months; here are a few images I snapped with my cell phone during the remodel.

2. Hiring a Digital Strategist
While every addition to our team is important, the addition of Tyler as our Digital Strategist changed our service offerings overnight. For years clients have wanted help with Search Engine Optimization and Social Media and I pushed it to the side. It wasn't something that I wanted to dig into until we could do it right.
We have an internal motto that is half serious and half true, put simply "don't f*** it up." I live and die by this motto and so do all our team members. For that reason we never looked at bringing SEO or Social on board; we weren't in a place where we could actually help clients. Tyler changed all of that, and I'm ecstatic to watch what he does for our clients. We offer an extremely high level of success on SEO and Social Media metrics, and we do it as well as anyone in the game.
---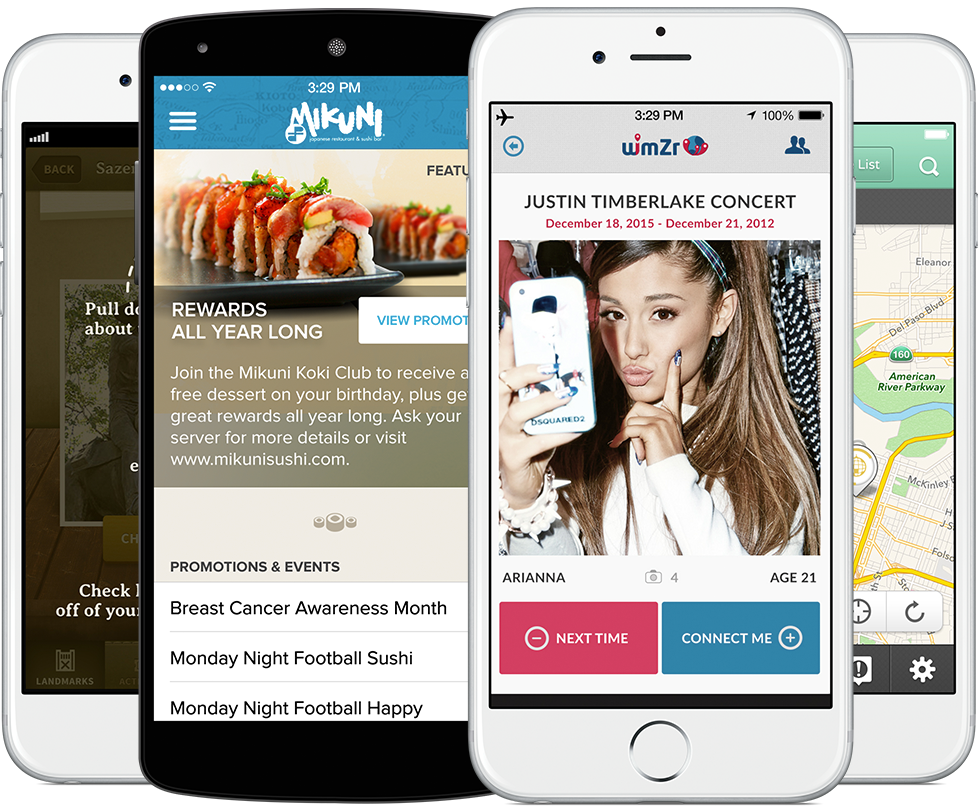 3. A larger focus on iOS and Android Apps
We developed a lot of mobile apps in 2014, more than in any previous year. This was a HUGE win for the company, we worked tirelessly to build our app development chops and it paid off in a lot of fun projects. Just for a quick review, you can check them all out below
 4. Signed our first two Fortune 500 Clients
This may be the biggest success of the year, but it's also the most secretive. What I didn't know about working with huge companies is that you can't talk about it. It's a bit like Fight Club. First rule of Fight Club is that you don't talk about Fight Club. While I can't say who they are, what we've done or how we came to work with them, what I can say is that we've done some pretty amazing work with them.
Thank You!
All in all it was an amazing year at Three29. I can't wait to see what 2015 has in store for our team. If you would like to know more about our company, or have a project you're interested in running by us, please don't hesitate to drop us a line. Who knows, maybe you'll even get a chance to swing by the office and meet one of the office pets.