Increase Brand Loyalty Through

Simplified UI/UX
Our friends at Buckhorn Grill came to us in need of a brand new website that would translate their updated brand, have online ordering features, and express a comprehensive yet simplified user experience.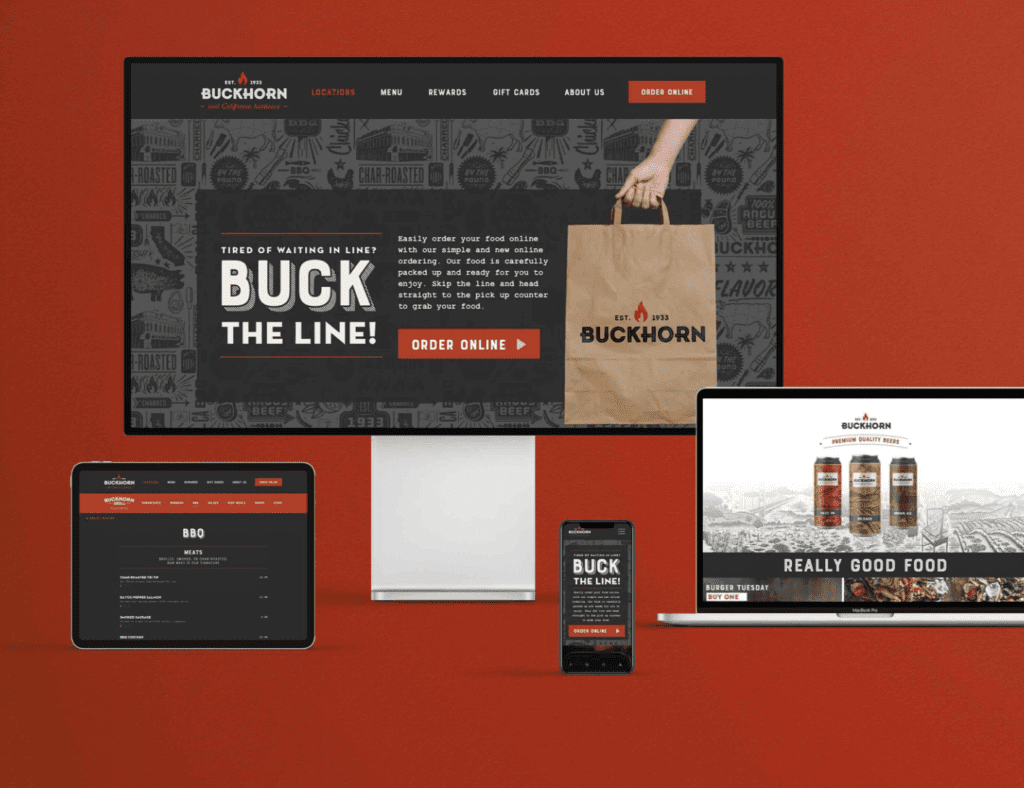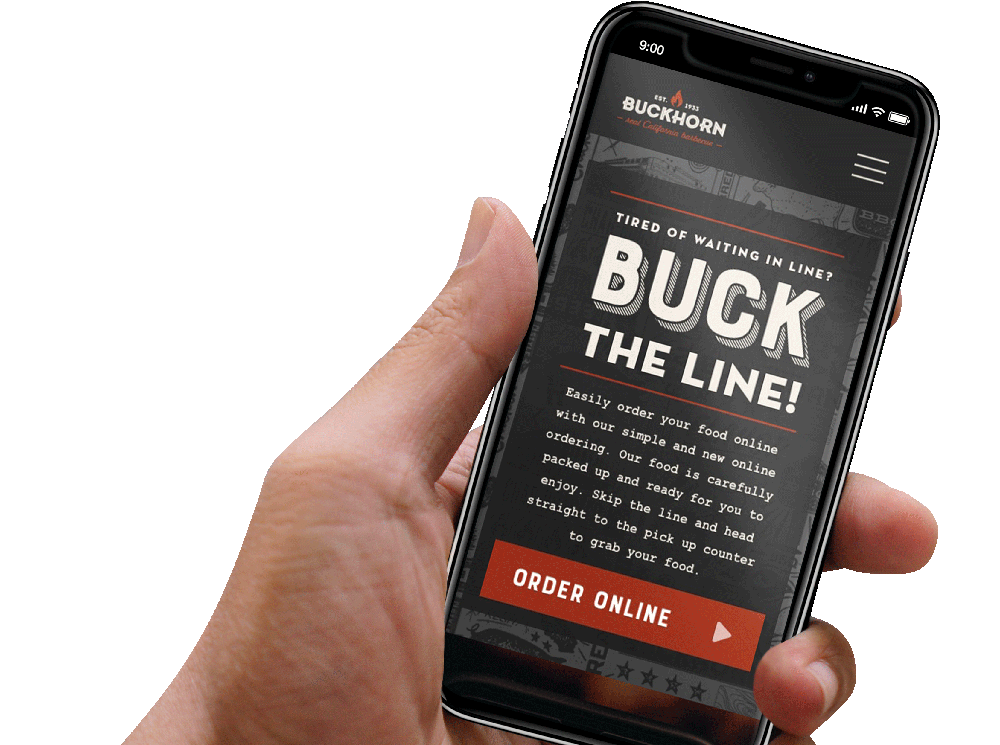 40-45%
Average Increase in page views
10%
Decrease in bounce rate
25-59%
Increase in session duration
Well above industry standards, all campaigns touched by Three29 provided brand awareness, increased engagement, and grew the business.
There has been a
16% increase in mobile sessions

since moving the line online!
Brand elevation
The updated brand has an assortment of assets available and we strategically simplified the use of these elements on the website to clearly lead the user experience without distraction while also maintaining brand consistency.
Online ordering made ridiculously easy
The main call to action (CTA) for ordering online was made very prominent in the above fold hero and in the main navigation so the user's attention is directed there. Emphasizing the CTA using stand out brand colors prompts the user to start an online order and make it very clear that the option is available no matter what page the user lands on.
Convenient menu browsing
The tabbed function menu decreases the amount of scrolling necessary to view food items of interest to the user. It provides a quick summary on the categories of foods/drinks available and boosts the user experience for convenience and intuitive navigation. This increases the chances of ordering online by decreasing the amount of browsing and search time that could lead to impatience and frustration on the end of the user.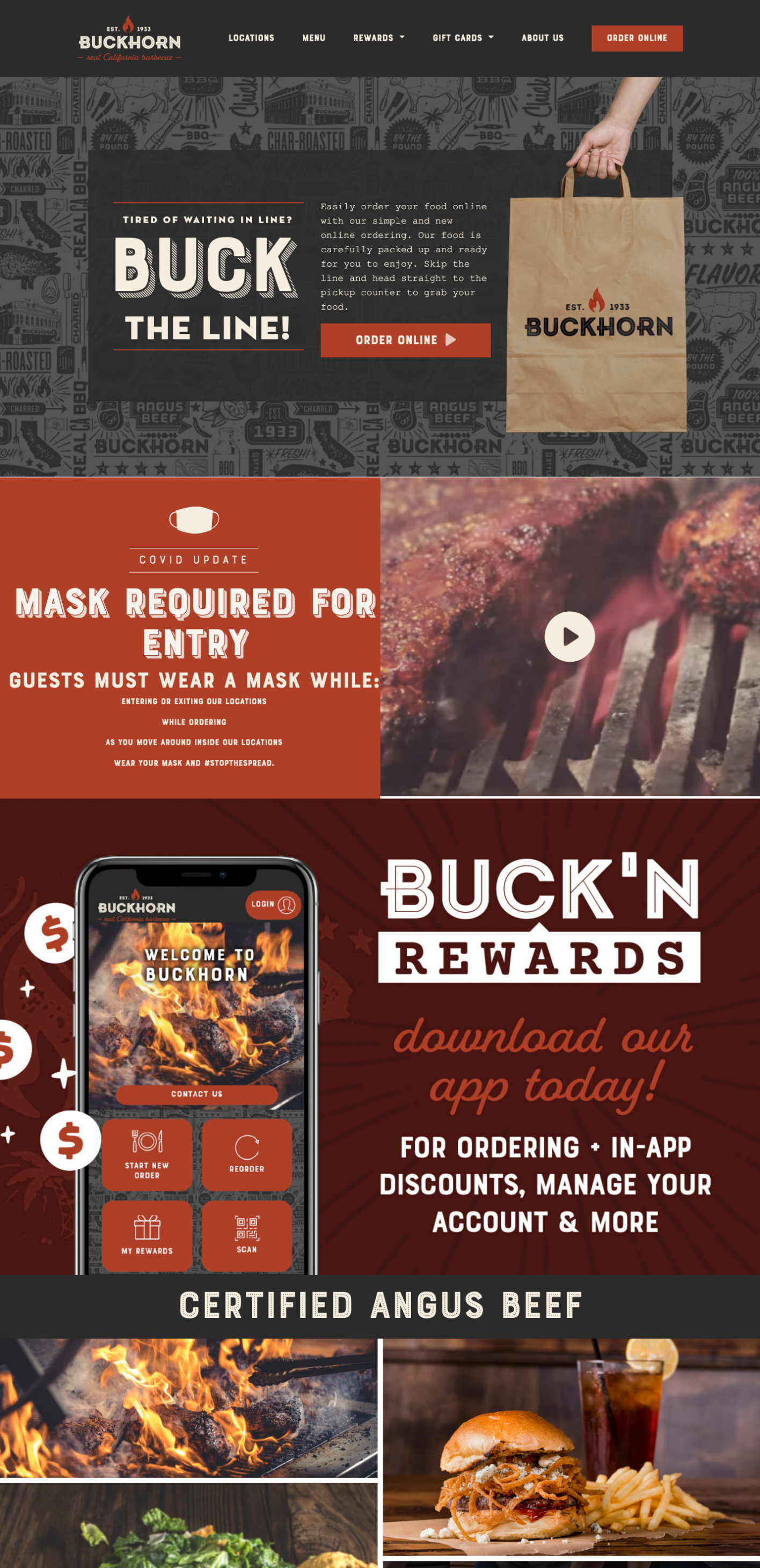 Catering to your needs so you can easily find the perfect meal combo you're craving for!
-Quote Made By Amy & is Filler
Fire up demand for your brand.
We're ready when you are.