Site Redesign

to Expand Into a New Line of Business
Through a strategic competitive audit we identified the main reasons Gemini Legal's current site wasn't performing and why it would be difficult for them to launch a second line of business.
Between all departments in the Gemini Legal Brand, we positioned the brand with clarity, consistency, and data.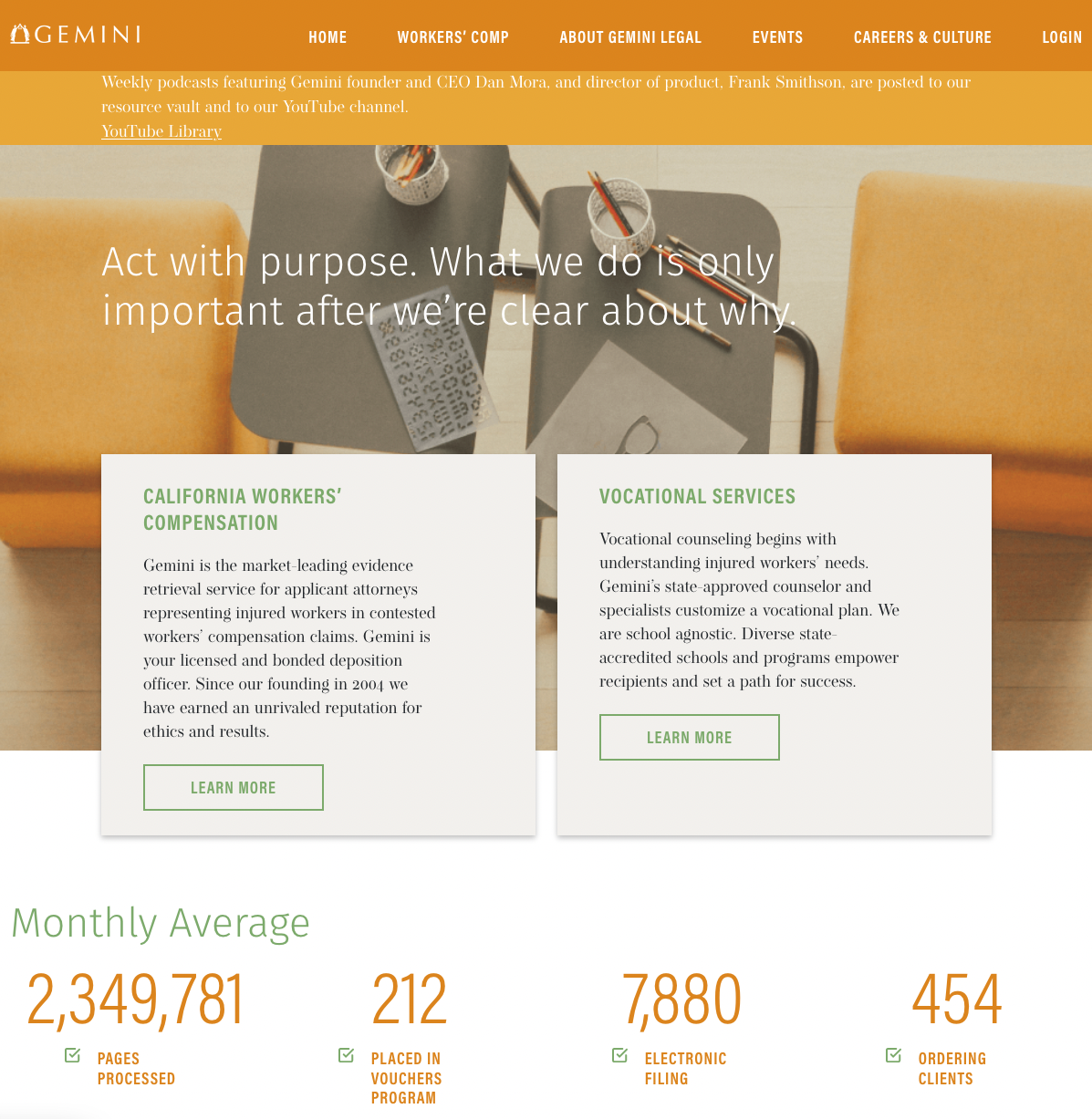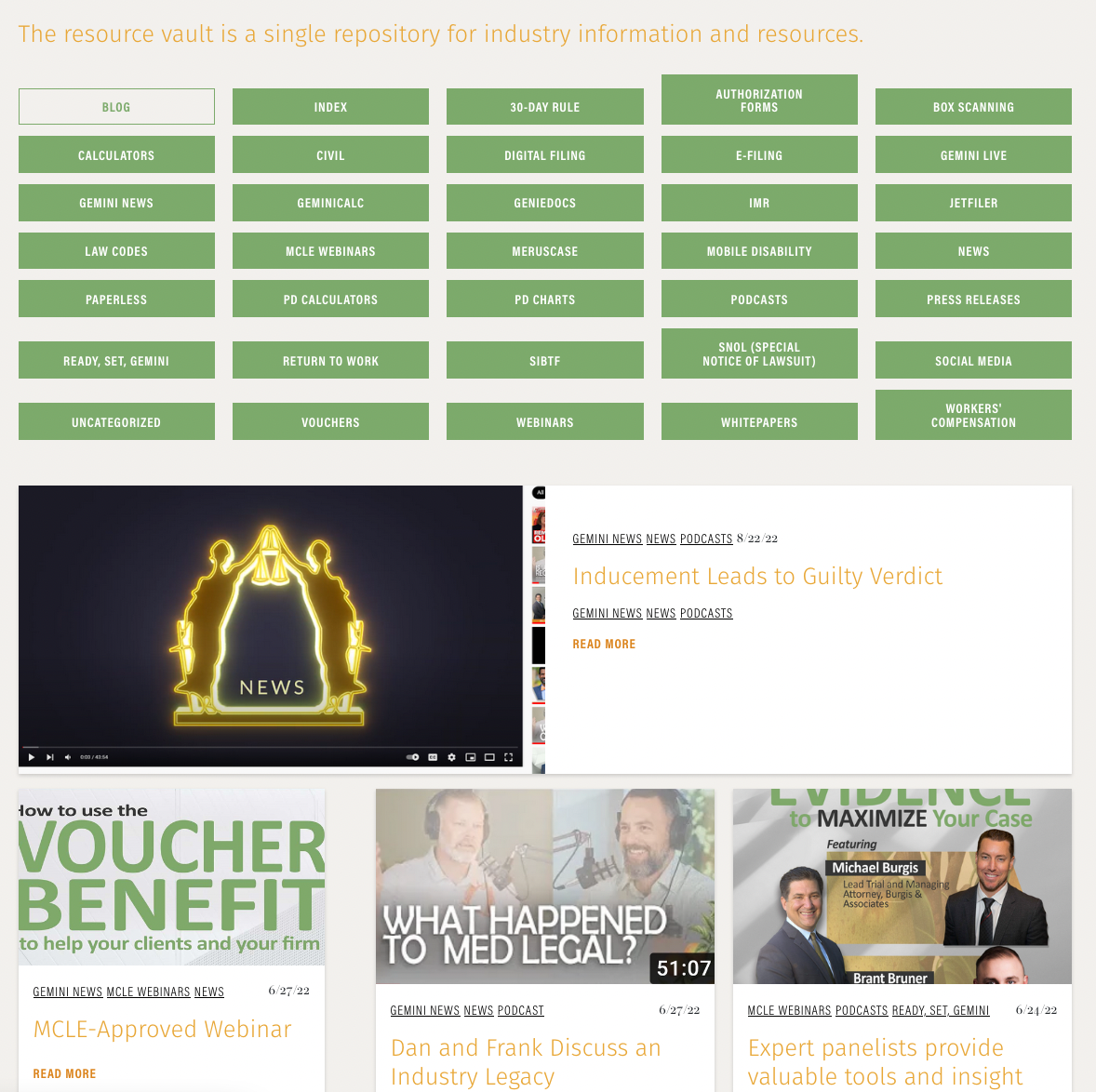 Establish key visual differentiators
As part of this web redesign and launch, we surveyed the Gemini Legal competitors and developed a unique looks and feel that would set them apart and increase trust and brand loyalty.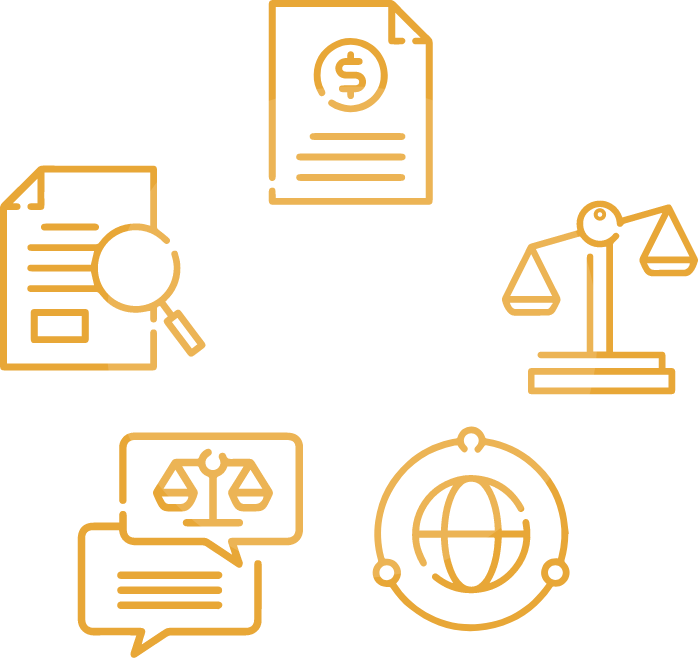 Develop assets for marketing & sales
Amongst these assets are business cards, a brand one sheet, a deep sales presentation template, and sustaining promotional assets to build client and PR relationships.
With these assets we also achieved buy in from their existing marketing team and sales team and trained them how to successfully use the brand to achieve key KPI's.
I've never worked with a company that felt more like a partner. They understand our business inside and out and provide valuable insight in so many different ways. I have complete comfort and confidence in them.
– Brandon Berndt, CarRegistration, Inc
Fire up demand for your brand.
We're ready when you are.