Enabling A Learning Platform

Through Great UI/UX
We redesigned and redeveloped Learnport's training dashboard utilized by 175,000 staff employed by CDCR, one of the largest governmental agencies in the United States.
Enabling a learning platform that has taught
hundreds of thousands.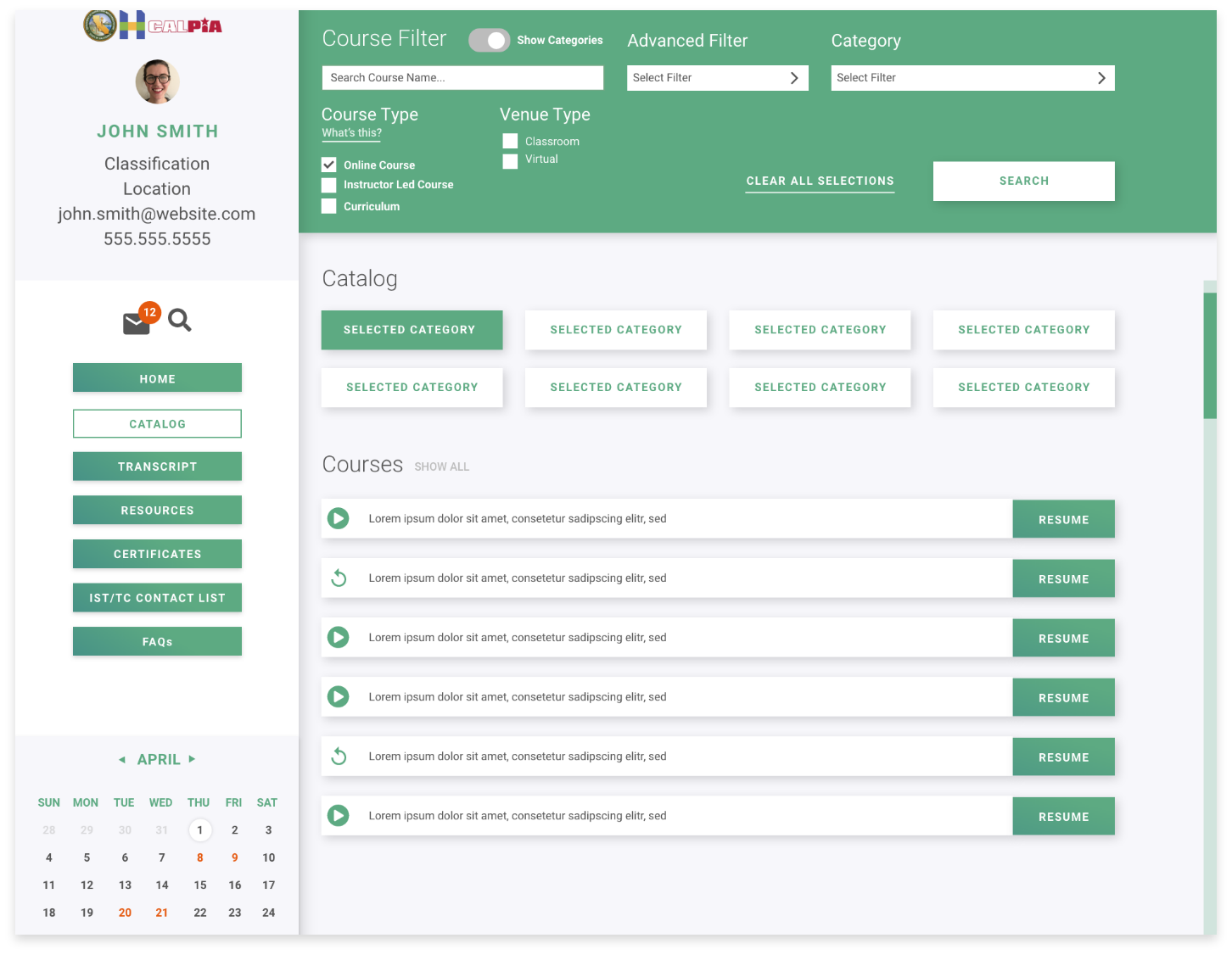 STRATEGIC LANDING PAGE DESIGN
In collaboration with the Learnport team and our Digital Marketing department, we created a landing page that would stand as a representation of the business. It's goal was to gather leads and stand as a proof of concept.
The Learnport dashboard
Pictures above, and in collaboration with CDCR, we design a simple system for Correctional Officers to achieve their required training. The dashboard needed to be user friendly to an older demographic and rely on predictable user behavior to ensure officer success.

I appreciated the out of the box thinking their team brought to the table.
– Doug Brown, Mikuni Restaurant Group
Fire up demand for your brand.
We're ready when you are.