Help Essential Workers
Through App Design
Mastagni Holstedt, a lawfirm throughout California, advocates for individuals who's lives have been seriously affected by an accident. We were contracted to build an application that would act as a resource, from simple questions to an emergency line..
Clear interface that keeps the audience directed towards their goal.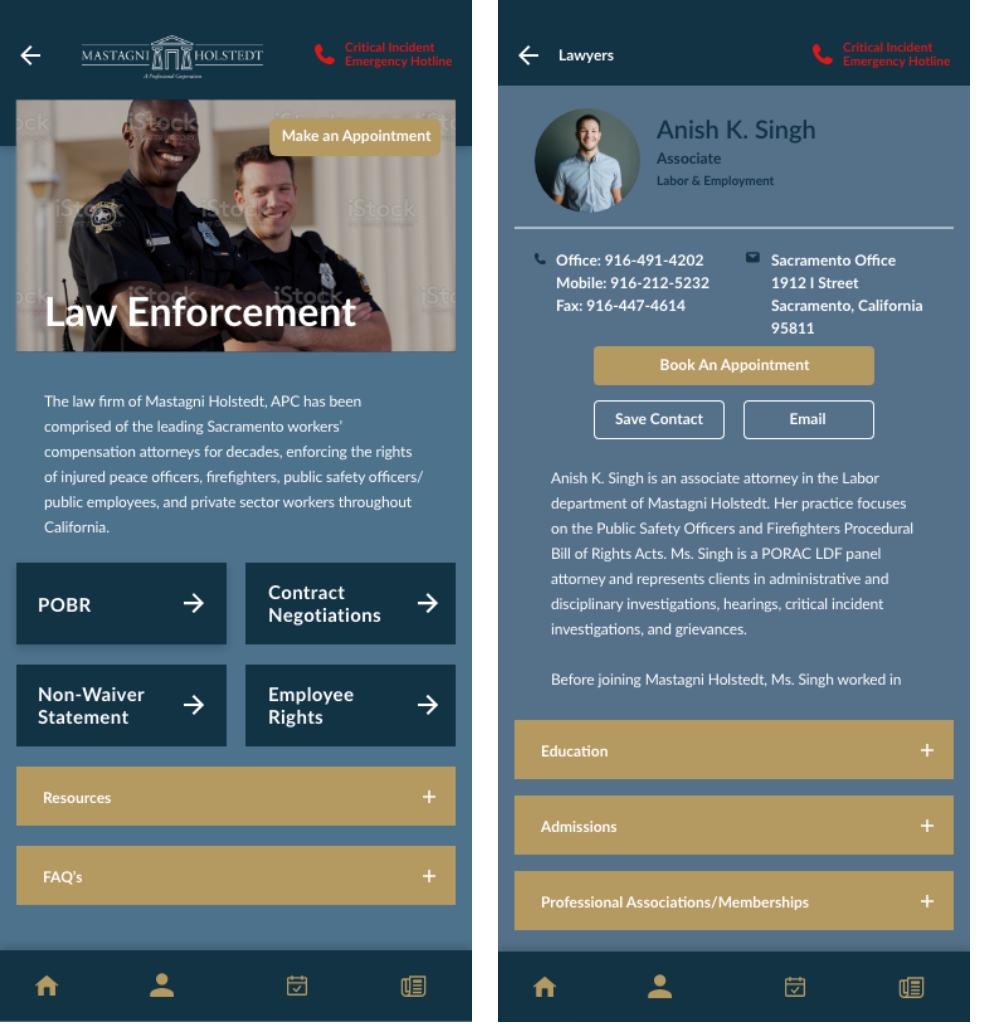 Designing the interface
One of Mastagni's main goals was to create an app that was extremely clear and simple to use. The officers and firefighters needed to be able to access crucial information during a crisis so there should be no room for confusion or second guessing.
Working through the user flow
By color coding buttons and creating predictable navigation flows we were able to work with a truly massive amount of landing screens and possible user journeys. By creating the system we were able to allow for as many first-responder needs as possible without having to individually manage each one.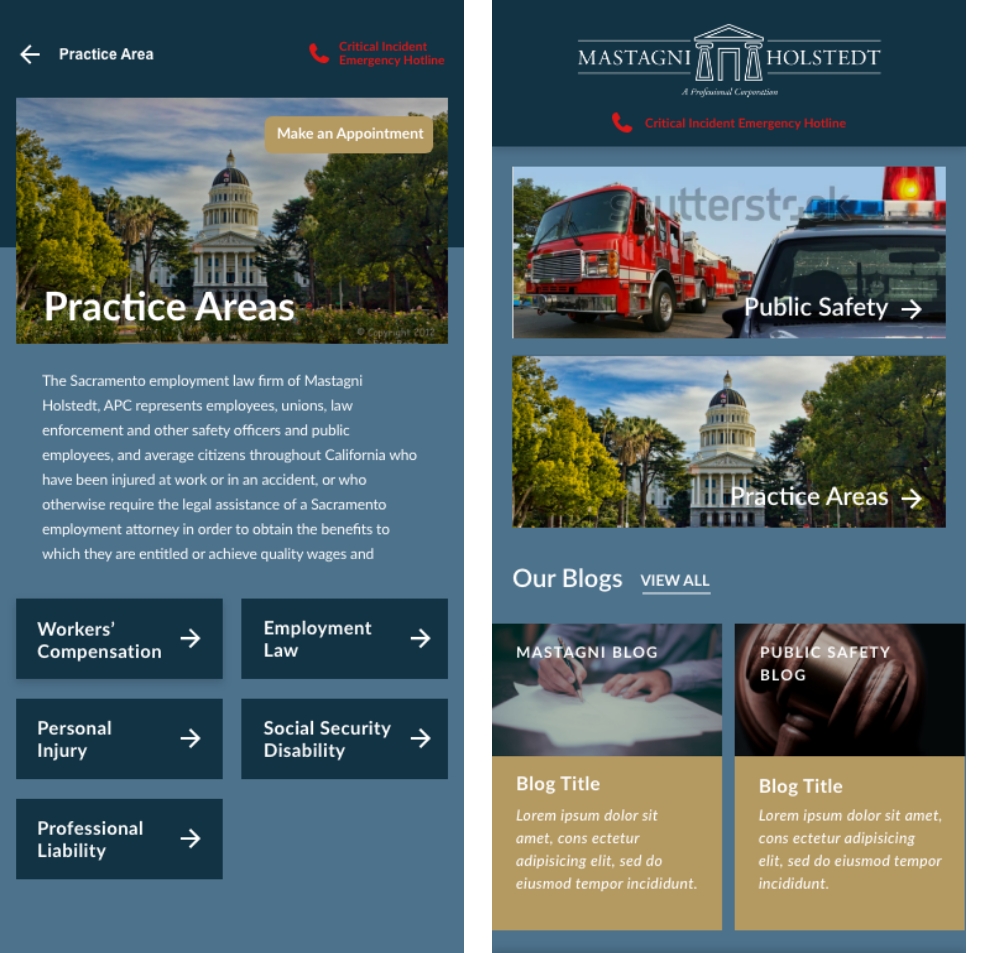 They are phenomenal presenters, great strategists, reassuring colleagues, excellent listeners to our needs, wonderful to work with. Three29 helped us achieve the right message to our guests.
– Lisa Calk, Owner of Ettores Bakery
Fire up demand for your brand.
We're ready when you are.