Redefining the Customer Experience By First Understanding the Customer
Web design projects are often steered by the desires and goals of the business. But the redesign of SAFE Credit Union's website was different: Every decision was driven by preferences, needs, and goals of SAFE's customers.
Sacramento-based SAFE Credit Union has a strong commitment to the financial health of the community they serve, and Three29's reputation in that community led to being the choice vendor for SAFE's much-needed redesign.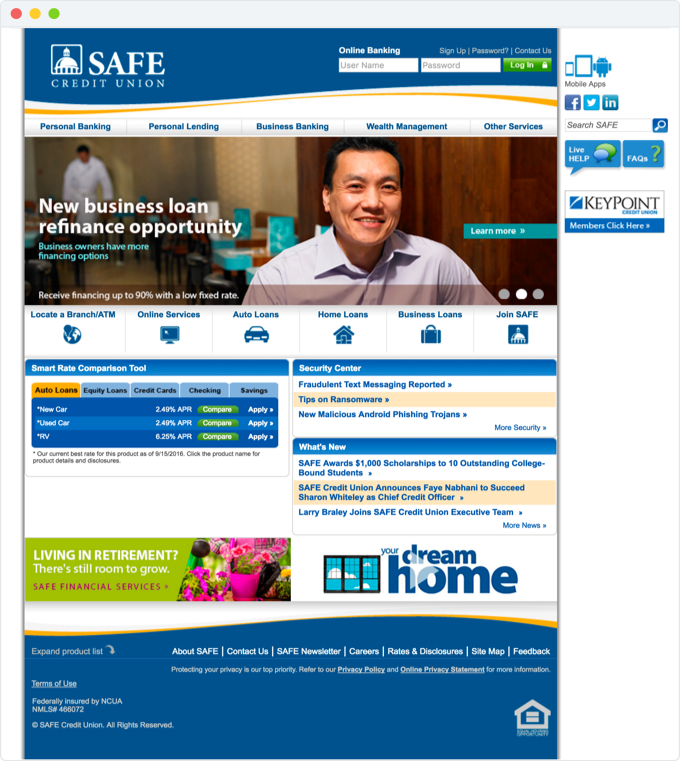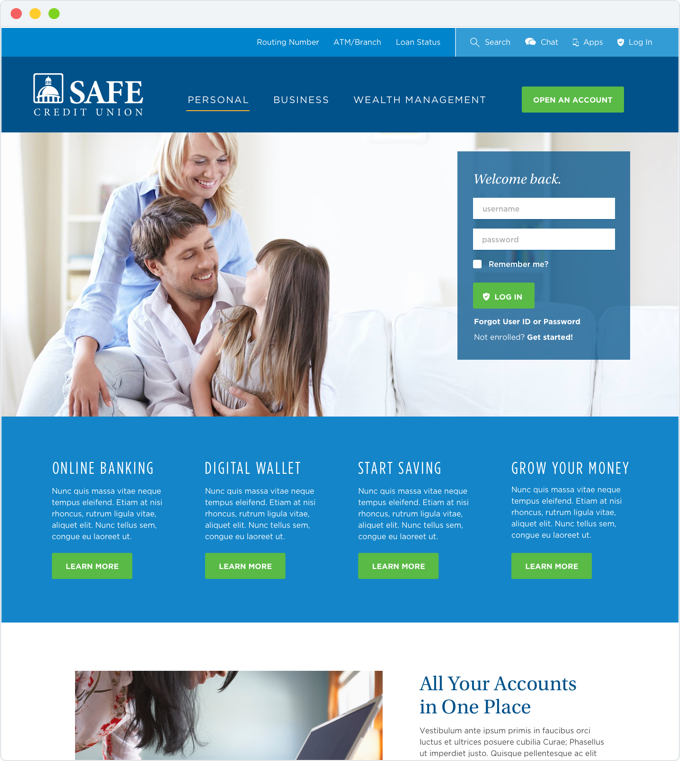 A Research-Driven Strategy
During our initial research and discovery process, we developed three detailed customer personas, Jennifer, Danni, and Peter. These served as our three customers, representing SAFE's target demographic—the three primary customer types that SAFE Credit Union serves. From technical audits to card sorts to site maps, every decision came back to the question of, what would our three customers do? What would they want? Keeping them in mind kept everyone focused on the same end goal: making the site better for SAFE's users.
A Collaborative Design & Development Process
Many pages were wireframed, and it helped us lay out a site to better serve our three customers. Different departments worked together and had the ability to cross-reference each other throughout the site acknowledging each user's multiple needs and bringing value to each page.
A Modern, Engaging, Powerful Banking Platform
Current and future SAFE members are now the beneficiaries of a colorful, engaging, and informative new website. We like to think Jennifer, Danni, and Peter would be proud.
Fire up demand for your brand.
We're ready when you are.