Promote Green Energy
Through Marketing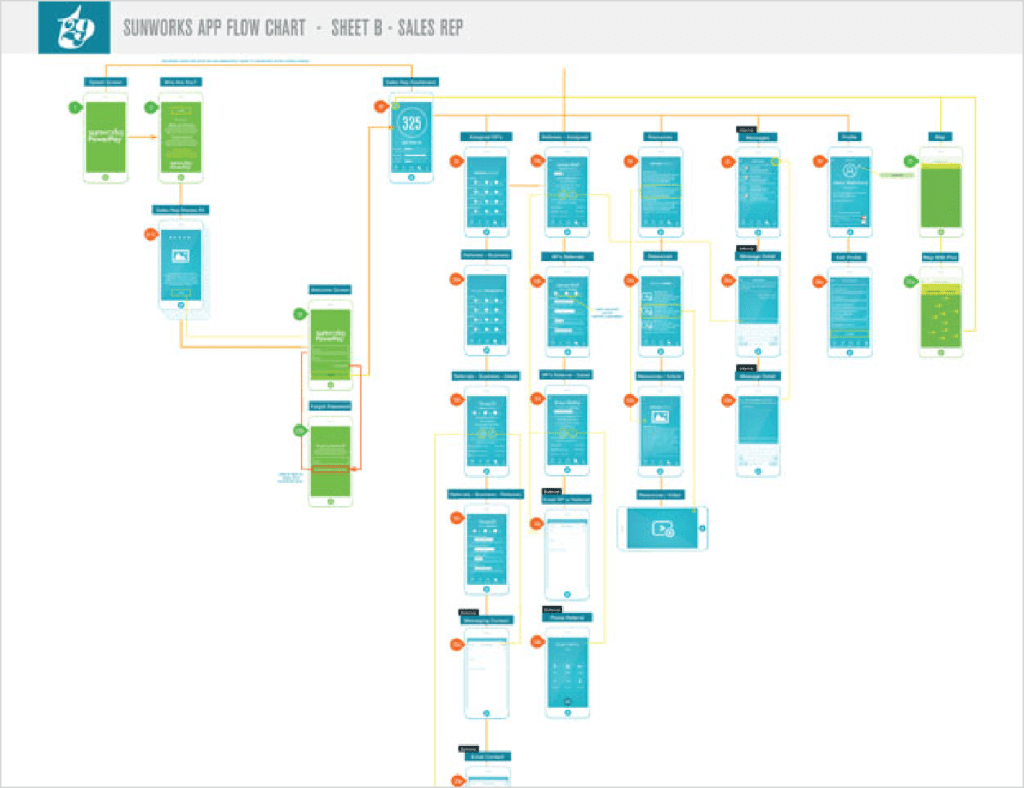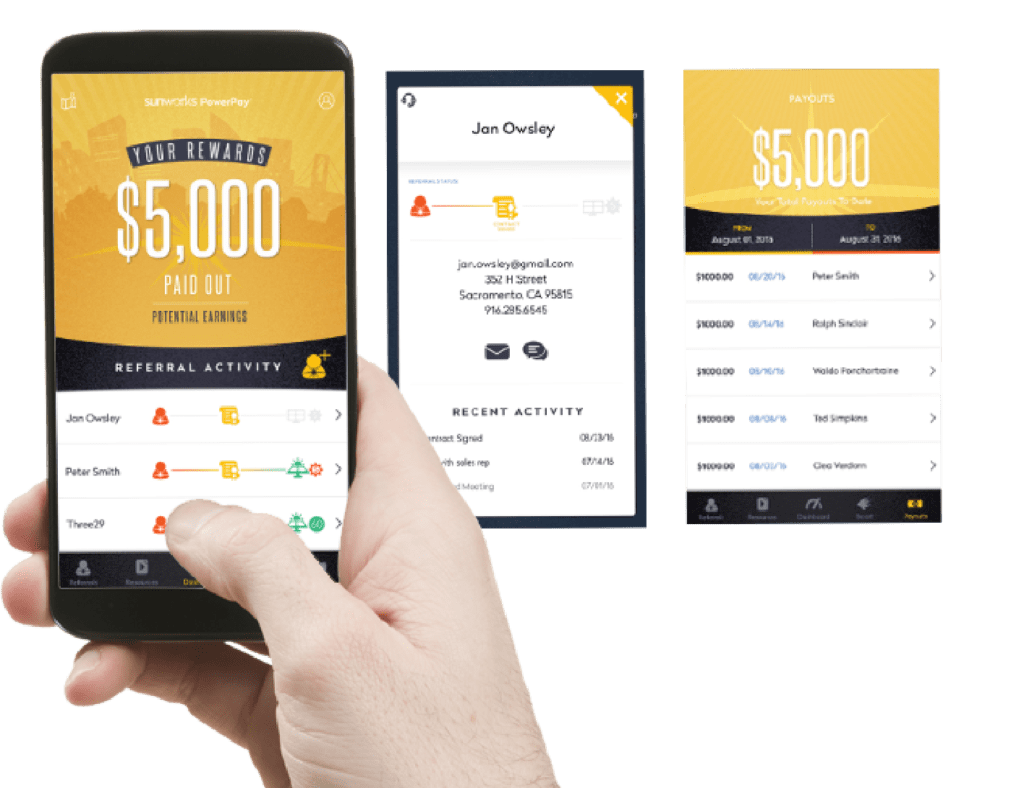 Sharing the gospel of solar power through the SunWorks Power Pay Referral Program.
Paving the way for users to see their
gains and statuses of their referrals

and unlock achievements.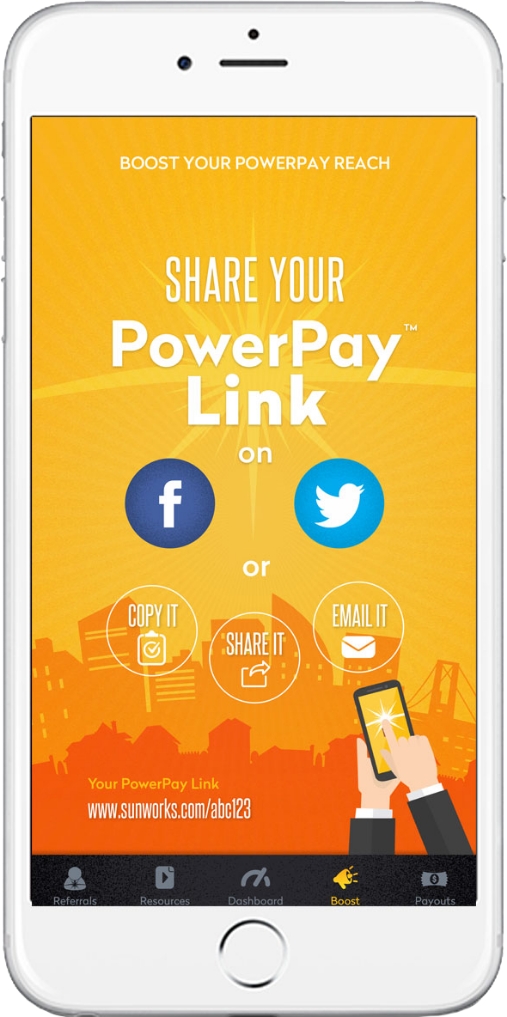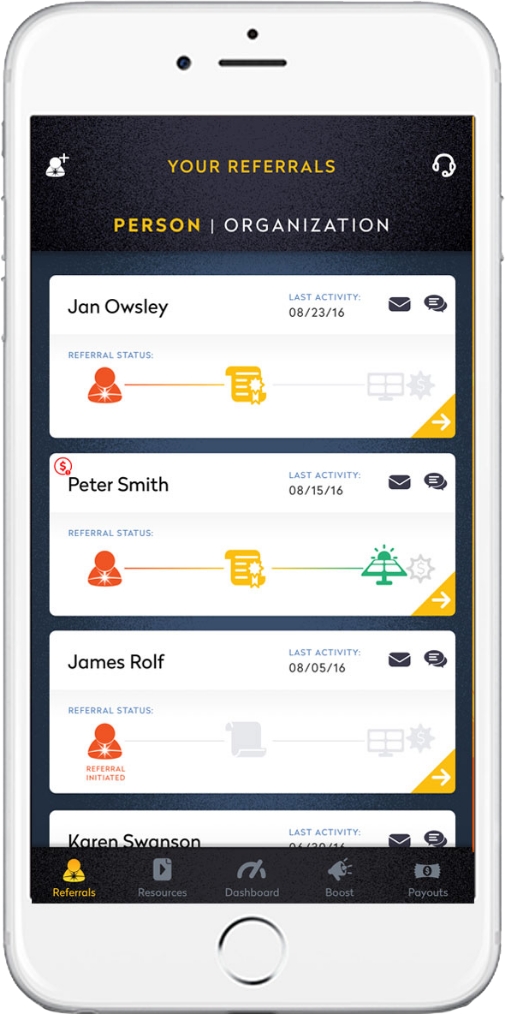 Custom Illustration/Iconography
To make the app approachable and inviting to use, custom illustrations were created to reflect the warmth and comfort experienced when working with SunPower. The team set out humanizing the app by creating a character named "Sammy Solar" to act as an employee that guides you through the referral process. The user is introduced to the app with a splash screen showing a solar future complete with a happy family basking in the rays. The app walkthrough also mimics illustrated storybook characters to help the user choose how they would be using the app.
Referral Status Indicator
Custom icons were designed to represent the different stages of the referral process. In this way the user can quickly identify the specific part of the process that has been completed rather than using general check markers. There is also the addition of number markers placed next to the final icon to indicate the number of people for each stage in the process. Red means the amount of people referred by that person, yellow indicates the number of contracts signed based on that population, and green indicates the number of people who have panels installed.
I loved working on this project. Getting to not just design but also illustrate an app gives you unparalleled control over the user's experience.
Fire up demand for your brand.
We're ready when you are.