In the last few years, the word startup has been tossed around a lot. We've all heard the word before on TV, in classrooms, from coworkers, friends, and on the internet.
What is a startup?
When you google that word, there are many definitions for it: From a newly started business, to a group of individuals out to make a change. I think I like Investopedia's definition of a startup best: "A startup is a young company that is just beginning to develop. Startups are usually small and initially financed and operated by a handful of founders or one individual. These companies offer a product or service that is not currently being offered elsewhere in the market, or that the founders believe is being offered in an inferior manner." —Amy Fontinelle
People have argued about the size of a startup or even it's age: Must be under 10 years old, must have under 80 employees, etc etc. But I think what is most important about a startup, is that the founders have a vision for what they want to do. Startup founders feel passionately about their ideas and how these ideas have the potential to create change in people's lives. And ultimately, I believe that these individuals' passion and the word change is what propel the world to embrace the notion startup in a romantic manner. Some of the most famous startup companies in history are: Google, Apple, Facebook, Yahoo, Amazon, Ebay, etc. When these companies started, they offered a service to the world that just wasn't available before.
It comes as no surprise that the term startup became popular during the Dot Com Boom.
With the wide availability of the internet, more people than ever have been able to access unlimited knowledge and resources right from the tip of their fingers. Passionate entrepreneurs with dreams have a better chance of connecting with others and finding financial backers to bring their hopes into reality, from the internet and using technology. The Silicon Valley has become the startup capital of the world because of the unchallenged amount of advanced technology in one location.  People flock to the Silicon Valley with the determination to get investors, partners to join up in their venture, and perhaps even gain the attention of a Fortune 500 company to back their ideas. The startup capital in the Silicon Valley is in full sail. But what about Sacramento, just a two hour drive away from the Silicon Valley? Sacramento startups are far and few: There are many great ideas floating around out there, but people do not know how to get their ideas into gear. Questions like the following often come up:
Do I need a website?
Do I need an app?
Do I need a designer?
Do I need a developer?
Do I need a lawyer?
Do I need to market this?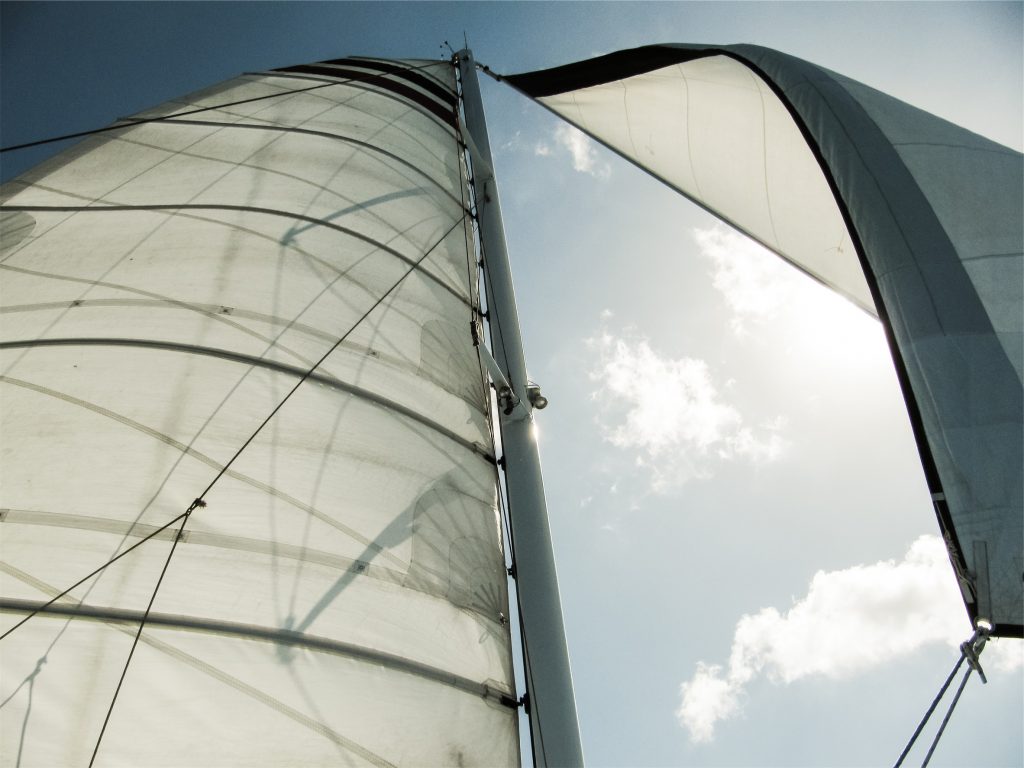 These questions can be intimidating for an individual to answer by themselves. But over the last few years, the tech community in Sacramento has steadily built a scene for individuals seeking to become innovative entrepreneurs. Several times in the last year, the Hacker Lab hosted a Startup Expo with the objective to get ideas from Sacramento natives out in the open, and find individuals who can help them get their ideas to a launchpad. Three29's very own Sean Ireton attended one of these Startup Expos, and said the experience was very inspiring. It was a friendly group of a hundred people or more, putting themselves out there to see if there was a spark. Although the group was mostly men, there were some women too. Designers, developers, college students, business men of all ages attended the Startup Expos with hopes of getting funded or simply getting a helping hand. And the cost to attend one of these cool meetings?  Just a can of beer.
Being an employee of Three29 allowed me the privilege of hearing great ideas from individuals who want to make a change in this world.
Three29 has served as a launch pad for several startup companies and provided assistance into helping individuals propel their ideas into reality. A rewarding factor about working with startup companies, is the ability to explore an idea from different angles that may not have been seen before. We have helped the following companies propel their ideas into reality, with the basic tools necessary to succeed:
Whether or not these ideas gain traction, only time will tell. Three29 was a happy partner in these ventures, and is proud that these startups began in Sacramento. Many believe that in order for a startup to succeed, it has to begin in San Francisco. While that is the popular theory, keep in mind that Silicon Valley is currently over-saturated with startup companies. It may be smarter to avoid the crowd and develop your business outside of the Silicon Valley, where the chances of being noticed might be better. Also, keep in mind that rent is cheaper outside of the Valley, help is cheaper, and there is a world of untapped resources that is waiting to be used.
That is not to say that startups don't fail. Without the proper guidance, funding, and help, any business can fail.  There is a cynicism among a few, that great things can't come from Sacramento. I would like to kindly remind those nay-sayers that famous businesses such as Jimboy's Tacos, Shari's Berries, Tower Records, and even Aerojet came out of the Sacramento area. Without someone who is brave enough to dream it, great ideas get snipped in the bud. And resources are available for startup entrepreneurs in Sacramento, more than ever. So don't hold back: Dream big.