Design with artfully crafted imagery and dynamic typography.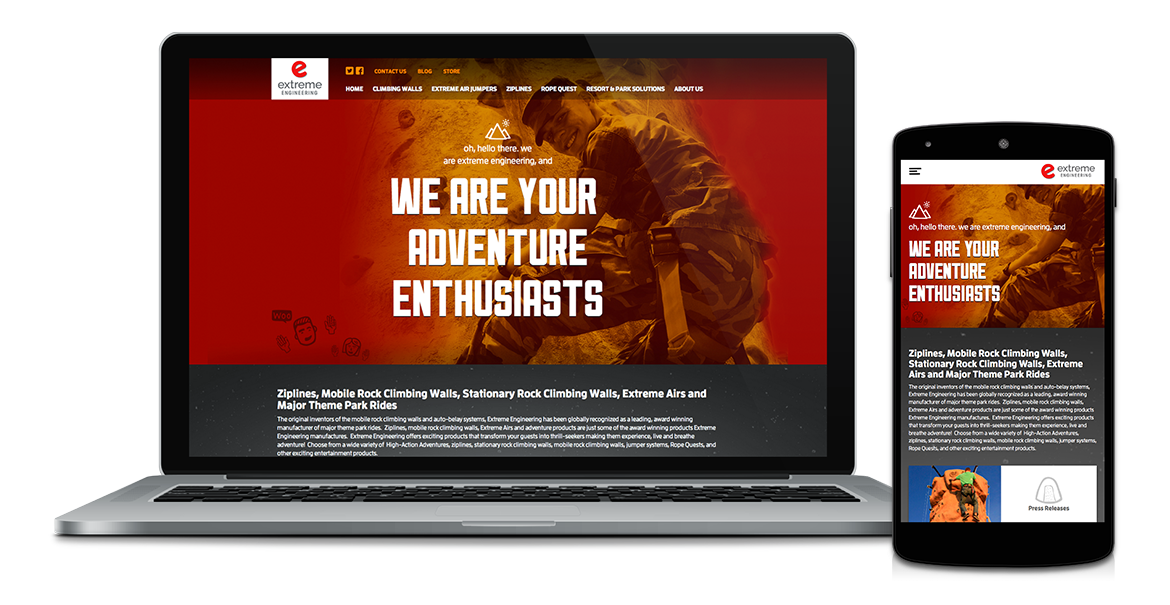 Complex SEO Friendly Hero Banners
Huge banners can be difficult to manage in responsive development. The banners on the Extreme Engineering website are HUGE. While they look great, they needed to work well in mobile as well. By repositioning text as the browser shrinks, and selecting high-quality photography, the user's experience remains in tact as you, or your browser, move around.